Our passion is developing and integrating machine vision solutions for manufacturers and machine developers in the Benelux. We provide turnkey vision solutions combined with superior products, service, and performance.
Improve your quality and traceabilitiy with custom machine vision solutions.

Machine vision
Programming and setting up the hardware for every type of inspection. We will process the images and write a functional program based on the images.
Vision systems 2D/3D
Custom vision systems 2D/3D
Robotic vision systems 2D/3D
3D robotic vision guided bin picking
Code readers
Vision sensors 2D
Height measurements

From analysis, to integration, to support.
Analysis

The right vision hardware and optimized processes through personal advice. In this phase we test your case and provide you a test report with all the vision technologies and requirements to fully cover your request. After completion we will provide you a quotation based on our standard service conditions.
Integration
In this step we plan the integration of the machine vision solution in existing or new production facilities. This according to your production planning.
Service & support
Fast and accurate support with all problems and further training for your employees.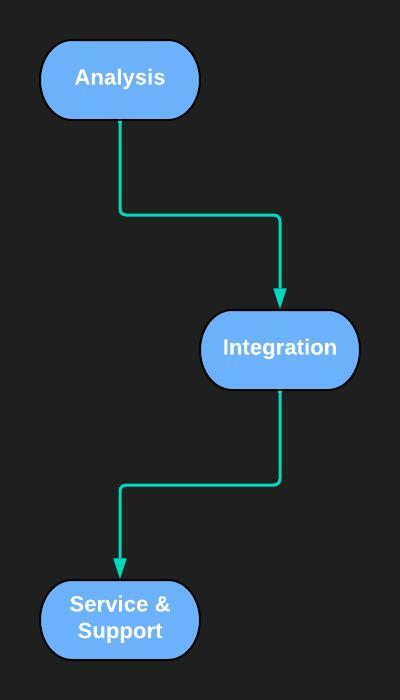 Efficient
Reduce project runtime due to our allround service and machine vision knowhow.

Customer centric concepts
All our concepts are customizable and specially designed for your needs.

Pro's of machine vision integrator
Follow up of changes in your production process
Custom service contract for your need
Best practices
FREQUENTLY ASKED QUESTIONS (FAQ's)
What does the term machine vision include?
Machine vision is the umbrella term for vision systems (2D/3D), code readers, vision sensors, height sensors, general sensors.
What brands of machine vision do you provide?
We exclusively work with Keyence hardware. This because Keyence has the widest range of products with the best performance. They also continue to innovate their products and provide user-friendly software.
Where do you provide service?
For manufacturers we provide service within the Benelux. In case of machine developers we provide service globally.
What type of industries do your services apply to?
We are providing our services to all kinds of industries.
Consumer good manufacturing
Automative  manufacturing
Machine manufacturing
Metal manufacturing
Plastic manufacturing
Pharma and cosmetics manufacturing
Food and beverage manufacturing
Glass manufacturing
Electronics and battery manufacturing
Packaging manufacturing
Logistics
…
Are you VCA and GMP certified?
Yes. We have our VCA certification and have additional BA4-BA5 "working safely with electrical equipment" certification. From years of experience in pharma manufacturing we are familiar with the GMP legislation.